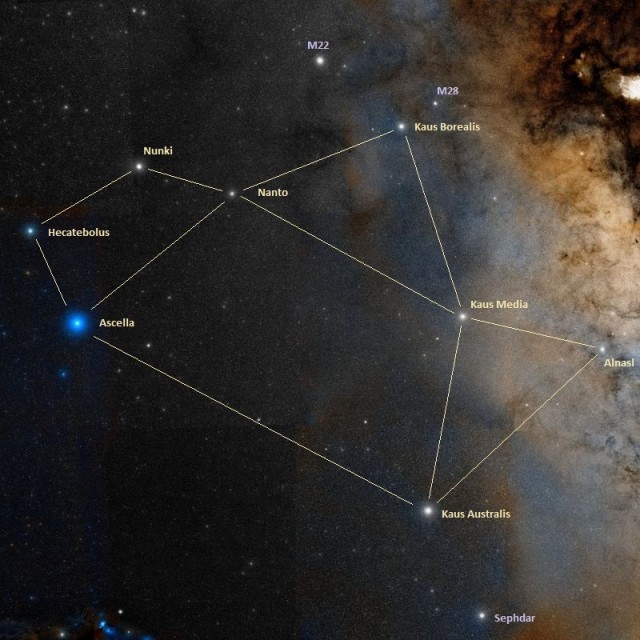 The Teapot is a prominent asterism in the southern sky, formed by the brightest stars of the southern constellation Sagittarius.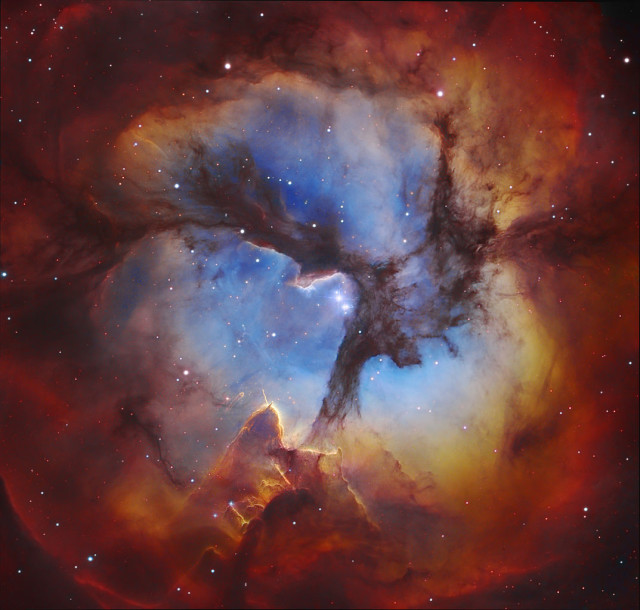 The Trifid Nebula, also known as Messier 20 (M20), is a large star-forming region located in the southern constellation Sagittarius. The nebula's name means "divided into three lobes," and refers to the object consisting of three types of nebulae and an open star cluster. The open cluster is surrounded by an emission nebula, a reflection … [Read more…]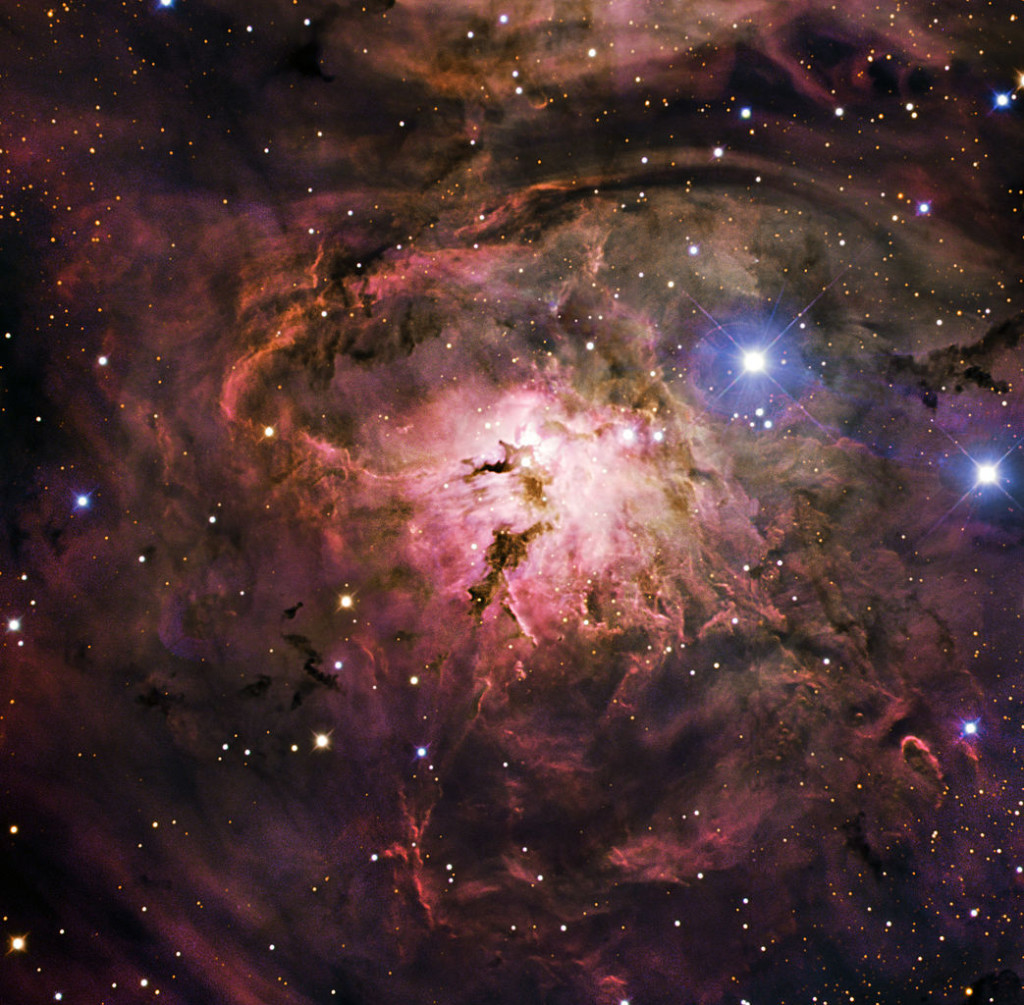 The Lagoon Nebula, or Messier 8 (M8), is a large interstellar cloud classified as an emission nebula and an H II region. The nebula is located in Sagittarius constellation, within the Milky Way Galaxy. It lies in the direction of the galaxy's centre. The nebula's designation in the New General Catalogue is NGC 6523.